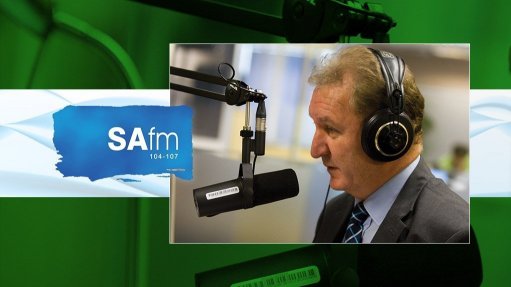 Every Friday, SAfm's radio anchor Elvis Preslin speaks to Martin Creamer, publishing editor of Engineering News & Mining Weekly. Reported here is this Friday's At the Coalface transcript:
Preslin: A second South African company is launching enthusiastically into green hydrogen, this time in the Northern Cape.
Creamer: Green hydrogen is a fabulous thing. We get it from the sun, the wind, the water and the air. Everywhere in the world people are looking at this, because it can give you energy sovereignty, it gives you energy freedom. What is happening now is that we have had the second planned project announced for green hydrogen development in South Africa.
This time it is Prieska Power Reserve Project. Interestingly, it is headed by Meta Mhlarhi and she is the chair and executive director of Black Energy Professional Association. The first project at Coega is headed by the former Eskom CEO Thulani Ghabashe. So we see the insight into the potential for not only the local generation of green hydrogen from renewable energy of the sun, and the wind, but also the potential to export this.
We see that the plan is to turn it into green ammonia, which contains the hydrogen and this green ammonia is going to be what is driving ships around the world. It can be carried by the ships to other countries to earn valuable foreign exchange for South Africa.
Preslin: Volvo this week launched its first hydrogen haul truck aimed at limiting to the threat of climate change.
Creamer: This is what the developers of trucks are realising. We saw it first with Anglo American of South Africa. Anglo had to take the lead, because none of these truck manufacturers were developing hydrogen trucks. So, Anglo, in South Africa produced the biggest hydrogen haul truck ever, 300 tons. It is a 300 tonner and it is driven by green hydrogen.
Of course, that comes again from the sun and the wind, but you can use that renewable energy, but the excess goes into hydrogen drives your vehicle. Now, Volvo announced this week that they have got a prototype. They will be launching a haul truck, and of course, we know they are pioneers within these haul trucks. Fifty five years ago they had the first haul truck. Also in Australia, we saw this incredible announcement that Fortescue, which produces iron-ore in Australia, has just acquired Williams, which is involved in these hydrogen haulage situations, and they have linked up with Leibherr, another big truck manufacturer.
They are going to produce 120 of these trucks. It is equivalent to eliminating 200-million litres of diesel. Instead of using diesel, the trucks are going to use green hydrogen, which is clean and green. The only emission from this is pure water.
Preslin: Namibia is streaking ahead in the critical minerals field with the building of a plant for sought-after lithium metal.
Creamer: Well, Namibia, every day, I'm hearing about more discoveries there. We had the Viljoen family, they were great explorers here. They were at Wits University in the exploration department.
Now, Anthony Viljoen of that family, has discovered what could be one of the biggest lithium deposits in the world, in neighbouring Namibia. They went there under the brand of AfriTin. They discovered the tin. They are making a lot of money from it, but at the same time now, they have realised that these incredible belts that extend for hundreds of kilometres across Namibia and up the coast as well, also have lithium.
They will be producing lithium from this. It is a tremendous metal, because the world is seeking this, also to fight climate change.
Preslin: Thanks very much. Martin Creamer is publishing editor of Engineering News & Mining Weekly.